"Soul Song"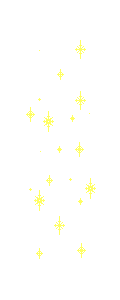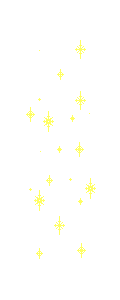 In Loving Memory of Holly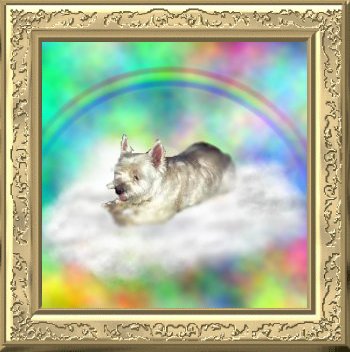 Born August 19, 1981
Died April 24, 1998



The best little Westie I have ever known!
She is sadly missed by all who knew her
and is waiting for me at the Rainbow Bridge.
I miss you with all my heart!
Mommy loves you, Holly!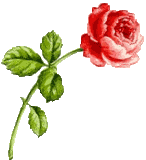 Thank you, Lady Dj, for the rose and the book.



Original midi composition "Soul Song"
© 1997-2007 by Bruce DeBoer
Used with permission
"Thank you, Bruce."

"Heartfelt thanks, Diane, for the beautiful Rainbow Angel Holly painting!"




HOLLY
© 1998 Davitian
On the twenty-fourth of April
In nineteen ninety-eight,
My sweet Holly went to heaven
And pranced right through the gate.
There must have been an angel child
Who missed an earthly dog;
Now Holly's snuggled in her lap
And sleeping like a log.
She owns a place within my heart
That no one else can fill;
No other dog can take her place,
And no dog ever will.
Although my heart is broken,
I thank the Lord above
For all the precious memories
And years of Holly's love.


TREASURED FRIEND
I lost a treasured friend today,
The little dog who used to lay
Her gentle head upon my knee
And share her silent thoughts with me.
She'll come no longer to my call,
Retrieve no more her favorite ball.
A voice far greater than my own
Has called her to His golden throne.
And though my eyes are filled with tears,
I thank Him for the happy years
He let her spend down here with me
And for her love and loyalty.
Author Unknown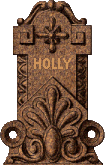 IF IT SHOULD BE
If it should be that I grow weak
And pain should keep me from my sleep;
Then you must do what must be done,
For this last battle can't be won.
You will be sad, I understand;
But don't let grief then stay your hand.
For this day more than all the rest,
Your love for me must stand the test.
We've had so many happy years;
What is to come can hold no fears.
You don't want me to suffer so
The time has come, please let me go.
Take me where my needs they'll tend,
But please stay with me 'til the end
To hold me close and speak to me
Until my eyes no longer see.
I know in time you will agree,
It was a kindness done for me.
Although my tail its last has waved,
From pain and suffering I'm saved.
Please do not grieve that it was you
Who had this painful thing to do.
We've been so close, we two, these years;
Don't let your heart hold any tears.
Author Unknown
~~~~~
Holly's Addendum
© 1998 Davitian
I smile on you from up above
And thank you for the years of love.
My memory within your heart
Will comfort you while we're apart.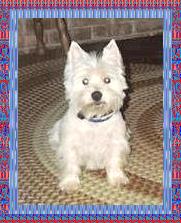 Mommy says I'm beautiful!


It was so hard to let you go...Sweet Baby Girl!
I miss you so much!!!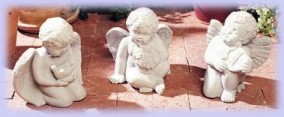 April 24, 1999
Has it really been a year? Seems like only yesterday
I held you close in my arms as your spirit slipped away.
The holly bush from Nanny & Grandpa on your grave has grown.
It looks like it has arms reaching for Heaven.
I love you and miss you, Baby Girl.
Still missing you with all my heart!
You will always be in my heart. I miss you today and forever.
Sweet Holly, I miss you so much and ache to hold you in my arms. I always will.
My precious Holly, I miss you with all my heart and will love you always.