If you are looking for a pet, visit your local animal shelter. It's the best place to find one. You will see some wonderful cats and dogs in every size, age, and color; and each one of them is ready and eager to share a lifetime of love with your family. You will save a furry life by adopting from the shelter and will provide your family with its most loyal and loving member.

Because of pet overpopulation and because there are not enough responsible homes available, thousands of healthy animals must be put to death each year. Needless to say, by the time the animals reach the adoption cages at a shelter, they are facing their one last chance at finding a home. There is so much hope and love in those precious eyes as they search each and every face that passes by their cages. Each animal wants desperately to be chosen for adoption. They don't ask for very much. All they want is food, water, and a little affection; but more than anything else in this world, they want to go home for good with a loving and caring person who will be the light in their lives. Will you please be that special person? Save the life of a shelter animal by adopting one (or two) today!

If you can't adopt an animal, there are quite a few things you can do to help the shelter. Money donations are always welcome, but they can also use donations of animal items such as food, blankets, towels, carriers, leashes, collars, toys, stuffed animals, etc. Some shelters have a "wish list" that you can check to find out what they need most. You can also volunteer your time and a little bit of love to care for some really wonderful animals who have a lot of unconditional love to give and no one to give it to.

You can help the overpopulation problem by having the pets you now own spayed or neutered. You will have a calmer, healthier pet; and the shelters will have fewer animals that have to be killed. Adopt any new pets you want from your local shelter, and tell all your friends and neighbors about the adoption opportunities at the shelter if they are thinking about getting a new pet.

There are thousands of homeless animals right in your own community that desperately need help because they face far too many hardships in their innocent lives. All human beings should be dedicated to ending their needless suffering. It's true that no one person can save them all; but if your actions can make life better for JUST ONE of God's precious critters, your contribution is beyond measure.
PAW LINKS:
No kill shelter that rescues, shelters, rehabilitates, and finds homes
You CAN make a difference! HELP those who cannot speak for themselves!
Promote compassion and humane care for America's feral cats
Work to alleviate animal pain, fear, and suffering
Pittsburgh's ONLY no kill shelter
Advocates for the protection of animals
Your connection to the animal rights movement
Ezine for people who care about animals
Help bring an end to the killing of homeless animals
Find out how to adopt a Bouvier des Flandres dog in need of a home
Volunteer cat rescue and adoption service in Lodi, California
No-kill cat rescue group in St. Louis, MO
No-kill/no-cage shelter for felines who need a home --Indianapolis, IN
Home of Cats Protection League --United Kingdom
No-kill, all-volunteer shelter for homeless cats and kittens --PLEASE HELP!
Wonderful animals for adoption, pet care tips, and more
Help find homes for these cats!
Lots of great information here!
Links to online shelters and rescue facilities
Trap, spay/neuter, and return them to caretakers
"Never killing our ferrets when things get crowded, and never turning a needy ferret away."
Protect animals from cruelty and abuse AND offer a nation-wide low cost spay/neuter program
Animal care from the American Animal Hospital Assoc.
Great page from Paws R Us
List of all sites in the ring
Promote humane treatment and compassion
Fight vivisection and animal exploitation
SF Bay area small dog rescue organization (non-profit)
A collection of animal rescue organizations, facilities, and lists
Give animals a fighting chance!
Cat/kitten rescue and adoption (Virginia)
Located in Upshur County -- Buckhannon, West Virginia
Animal rescue and adoption (Huntington, Long Island, NY)
Adopt a pet in Maryland
Animal rights and welfare
An animal welfare organization
Helping animals in Massachusetts
Wonderful lady dedicated to all unwanted homeless cats
A sanctuary for homeless animals in Illinois
They maintain a sanctuary for and educate humans about the feral cat
Adopt a homeless Michigan pet
They work on behalf of animals everywhere
Make a difference for animal rights
No-kill animal rescue in Albuquerque, New Mexico
No kill-shelter and animal sanctuary ~ PLEASE SPONSOR A PET!
ADOPT A HOMELESS PET TODAY --find a precious little one who needs you NOW!
A no-kill animal sanctuary -- New York
Rescues dogs and cats from shelters in Oklahoma
Private No-Kill shelter serving the Peninsula and Silicon Valley - California
Acme Pet's spot for petlovers helping pets find good homes
Adopt a furry friend in Wisconsin -- PLEASE, DO IT TODAY!
Volunteers who find homes for Boxers and Boston Terriers in need -- Northern and Central California
Cat rescue site -- Thanks for caring so much, Jeri!
ONLY city in the U.S. to currently guarantee that no adoptable dog or cat will be euthanized!!!
Rescue/Adopt an older dog
Looking out for older dogs
Find No Kill shelters and sanctuaries across the U. S.
Rescue the homeless and abandoned Siamese cats of the world and rehome them
Foster and find homes for unfortunate homeless and unwanted animals
Rescue animals in need of medical attention, restore to health, and place in loving homes
Links to free email cards for pet loss
List of shelters in Texas (from Green Oaks North Pet Hospital)
Volunteers who rescue animals from shelters before they are put to death
Promote the welfare and well-being of homeless, stray, and feral cats in South Florida
Stray, outcast, and abused animals get a second chance!
Work to protect all animal life
---


Send email to: sdavitian@frontier.com?subject=Paws for Thought Page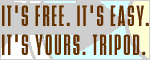 All Web site building and hosting services place an ad on their members' pages.
These ads PAY THE BILLS and keep the service FREE.





______=^..^=______
Copyright © 1997- Davitian
All rights reserved