---
"The Rainbow"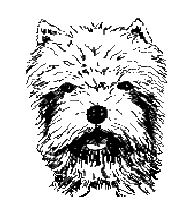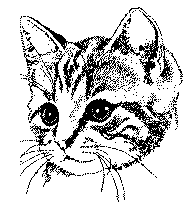 PET LOSS
TRACKS IN THE SAND

---

---
Pet Loss
We love our animals so much, and it's so hard to let them go. The loss of any beloved pet has a drastic impact on our lives and is equal to or worse than that of losing a human family member. Losing a little one causes extreme anguish and sorrow. This is a natural reaction when you lose a loved one, whether human or animal; and the stages of mourning are the same. Grievers feel the identical shock and denial, anger and guilt, sorrow and depression.

Yes, it is okay to cry! It's okay to grieve over your loss. You have the right to grieve because you've lost a loyal companion and a best friend. You've lost a family member who gave you unconditional love and acceptance. You've lost the one who loved you no matter what you did or didn't do.

Anger and guilt are natural, but you must allow yourself to go through all the reaction stages of death: denial & disbelief, anger, guilt, depression, and finally, acceptance. There is no order to these stages. Be sure each person in the family, including children, is allowed to share their grief.

If it bothers you to see your pet's belongings, you might want to put them out of sight so you are not constantly reminded of your loss. After a while, when you are feeling stronger, you can bring them out again.

To help yourself overcome the sorrow and grief you are feeling, have some kind of burial ceremony to say goodbye to your dear angel. If you have other pets, they are most likely grieving also. Let them be a part of it all. Write a eulogy to say how much you loved your little one and tell about all the good times and happiness you shared. Talk about your pain and loss to someone else who will understand what you are going through. Other people who have also lost a pet are the ones most likely to offer you their comfort and support because they know the horrible pain it causes. In times when the pain feels unbearable, focus on all the good memories. Use pictures and some of your little one's favorite belongings to create a special remembrance. Use your angel's tags as a necklace, or put them on a key chain. Go for a walk or call a friend on the telephone to fill the time you usually spent with your precious one. Do something you think your sweet baby would like for you to be doing at this moment. Look through the pictures you have of your darling and remember all the love and happy times you shared. Remember, too, that our little loves are waiting for us at Rainbow Bridge.

After the tears have dried and you are feeling somewhat normal again, consider getting another pet. Nothing can ever replace the precious little life you've lost, but another pet can become a dear friend to share your love and your life. Our cherished ones give so much love and happiness to us in their lifetimes that I feel we are obligated to pass that love on to other animals who desperately need homes. Who knows? One of those furry little babies might just fill a small part of the huge hole in your heart.
Our pets are a gift from heaven, but we don't get to keep them nearly long enough!

Visit my Rainbow Angel HOLLY


---
"Grief is the obverse of happiness. They are two sides of a single coin,
and only the vulnerable know either."--Irving Townsend
---
---
PET LOSS LINKS
A wonderful website from Teresa L. Wagner, author of "Legacies Of Love"
Non-profit org. to help people who are grieving for a beloved pet
Page from the HomeVet site
Info and resources from About.com
A beautiful site for comfort and understanding from Martha Merritt Tousley
Story and poetry
Wonderful list of pet loss poems
This page from CatStuff provides some very good tips
Memorial page to a well-known, much loved and missed cat
Tribute pages for our loving pets...free
Pet-Loss support page...excellent
For support, assistance, and information
Rainbow Bridge & Monday Candle Ceremony...add your pet free
Create a memorial for your pet...No charge
"Must-see" BEAUTIFUL site with original poetry from the heart
Wonderful page from Earth Renewal
Dedication page--Add YOUR pet ...free
$ Fee for Residency -- Portion goes to a shelter
Article by columnist Peter Leo
Good page by Sarah Hartwell/Cats Protection League
Submit your pet's epitaph...donation

Toll-free help can be yours by calling:
1-888-ISU-PLSH
(1-888-478-7574)
This is a Pet Loss Support Hotline that is hosted by
the Iowa State University College of Veterinary Medicine.

or the Grief Recovery Hotline:
1-800-445-4808
Monday-Friday 9am-5pm Pacific Time
---
---
(If you have a memorial page for your pet, you can join...)
PET MEMORIAL WEB RINGS
---
MEMORIAL & PET LOSS PRODUCTS
Original poetry to convey a message from the heart
Specializing in beautiful and unique sympathy gifts honoring the loss of an animal companion
Pet memorials carved in stone or glass
Pet urns that include traditional wood, beautiful angel figurines, & urns that look like books
A comforting book about the afterlife of loved and lost animal family members
Suncatchers, plaques, cards with name, years, breed
A book to help you cope with pet loss and answer questions about pet afterlife
Suncatchers, plaques, cards with name, years, breed
Offer a wide variety of pet memorials for every budget
Pet urns, grave markers, cremation jewelry and a wide assortment of other pet memorial products
Create a unique pet urn or choose a pet casket for a special pet
Pet cremation urns
Customized Rainbow Bridge photo memorial of your pet
Unique hand carved personalized pet urns and miniatures
Unique cremation urns and a variety of memorial items
Keep your angel close to your heart with jewelry
Purchase a beautiful pendant to keep your baby "WITH" you
The mention of a company or product does not constitute endorsement, but is solely for informational purposes.
We are in no way associated with any company or product referenced above.

---
---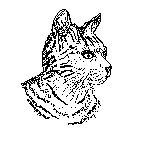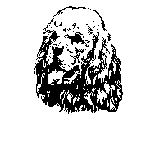 This candle burns forever in memory of all Rainbow Bridge Angels!
"If you've lost your precious and beloved pet, I am so sorry!"
---


Tracks in the Sand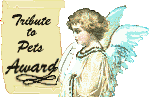 Original midi composition
"The Rainbow"
Copyright © 1997-2015 by Bruce DeBoer
Used with permission
---

Thank you for visiting!




Send email to: sdavitian@frontier.com?subject=Pet Loss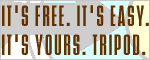 Create your own Tripod page...free!
All Web site building and hosting services place an ad on their members'pages.
These ADS PAY THE BILLS and KEEP THE SERVICE FREE.
______=^..^=______
Copyright © 1998- Davitian
All rights reserved