HOLLY'S AWARDS
"With all my heart, I thank you."
Holly's First Award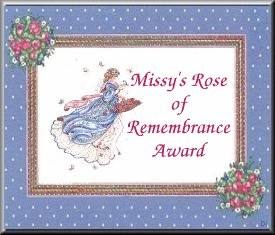 9-11-98
"Thank you so much, Missy...
I am honored by your beautiful rose."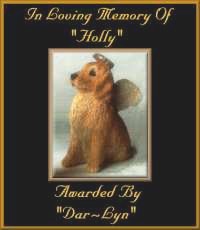 11-07-98
"Thank you, Dar-Lyn and Cathy."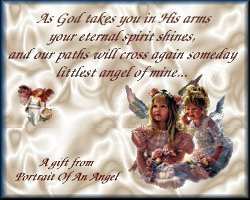 12-2-98
"Heartfelt thanks, Terri."






12-30-98
"With special thanks to Suzi's human."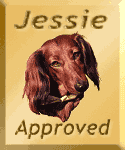 4-22-99
"You touch my heart. Thank you, Dee and Jessie."




BACK TO: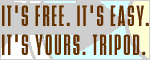 Set YOUR site on TRIPOD ...free!
________ ^..^ ________
Copyright © 1998-2004 Davitian
All rights reserved